My twins have been attending Kim's homeschool program this past year for second grade and they have been thriving with the small class size and level-based instruction. At first I was worried about the school day not being long enough, but they are learning everything they need to and not burnt out in front of screens on Zoom all day. Kim's school has been an absolute blessing this year! I strongly recommend to any parents looking for an option outside the public school districts.

Georgia Schneider


January 26, 2021

We are so thankful we found Kim's school and my 1st graders have been able to avoid distance learning this school year. We love the small class size and the schedule (5 days/wk, 3 hrs/day). They are able to accomplish so much in the short day! My kids love the social interaction and are meeting all their academic requirements and more. Kim is great at communicating with parents and has responded with good ideas to help my kids thrive at their individual levels.

Darcie Walker Paul


January 28, 2021

Kim's homeschool has been an absolutely amazing experience for both my kindergartener and 2nd grader. Both have learned so much academically as well as socially and have loved their time here! If you are looking for a place to have your kids go to get amazing instruction and learning experiences, both inside and outside the classroom, Kim's homeschool is where you want to enroll!

Laurie Muller Clarke


January 26, 2021

My 5 year old has attended kindergarten at Kim's homeschool since September. He absolutely loves it and he's learning so much! Kim is wonderful with the kids and keeps in constant communication with parents. It is run like a traditional school (i.e., many of the same activities, follows a curriculum, school pictures, parent teacher conferences, etc). In addition to an amazing classroom, Kim has an extensive outdoor play space with all different activities to engage the kids. I definitely recommend Kim's homeschool. A huge bonus is the kids are allowed to attend 5 days a week! 🙂

Amy Kane Wylder


January 26, 2021

We absolutely love Kim's homeschool and can't say enough great things about it! Our 5-year-old daughter has been here for the past year and has been thriving in this environment. She is in kindergarten and is now reading on her own and most importantly, loves to do it. This class has fostered such a love for learning for her and we're so thankful for that. This is all a testament to Kim's incredible style of teaching and the 1:1 focus the kids get. The classrooms are small – about 12 kids, with a teacher (Kim) and her assistant. The small class size coupled with the hands-on approach gives the kids the attention and focus they need and results are there. We love it here and would recommend it to any parent hoping to get the best education and experience for their kids. ?

Gabrielle Poston


February 4, 2021

I love that my kids feel safe and welcomed every day. Ms Kim is experienced and teaches them well. She hires qualified assistants and I feel good knowing my children are being given an individualized education in an environment that is similar to my home. My boys excel there and they also love going to school each day.

Abbey Withem


February 8, 2023

Miss Kim's Homeschool is absolutely the best! She goes above and beyond to create a fun, safe, and happy learning environment. This is our first year homeschooling and my daughter is thriving both academically and socially. We are so blessed to have found this sweet school!

Christina Reaber


February 8, 2023

My first grader has had a wonderful experience at Kim's homeschool. She is thriving academically and socially. We have loved the mixed ages (K-2) and the ability to learn at the right level with the small class sizes and have fun doing it!

Julie Greer Sleight


January 27, 2021

I began taking my second grader to Kim's homeschool recently. I knew Kim from volunteering together when our kids were in the same kindergarten class. I was always impressed with her compassion and patience. I realized public school wasn't going to open any time soon in a traditional fashion and had the opportunity to bring my daughter to Kim's homeschool. My daughter went from anxious and struggling with distance learning to happy and confident thanks to Kim. I highly recommend her school for any child.

Rachel Dezember


January 26, 2021

I'm so thankful for Kim's Homeschool during these times (Covid). Everyday I drop my son off and he is happy as can be and the same when I pick him up. He loves going! It's quite a contrast to when he went to the public school for Transitional Kindergarten, when he would cling to me at drop-off. We love Kim's Homeschool ❤️

Amber Haldane


February 2, 2021

We love Ms. Kim's Homeschool. Our 6 year old is excited to go to class each day, so much so that she complains that she can't attend on the weekends! Ms. Kim creates the perfect balance of structure, learning and fun. We feel very blessed to have found her.

Monique Booher


February 8, 2023

We can't say enough good things about Kim's Homeschool. Her school has been the best thing that could have happened to us in 2020. When schools closed and we started doing online school through the public school systems, I saw a drastic setback in my 1st grader. He couldn't focus, he started regressing and throwing tantrums, and it was awful to watch a normal, bubbly, school loving 6 year old go through this. I was referred to Kim by a great friend and we immediately fell in love with her school. The classes were small and she focuses on kids developing a love for learning. Not to mention the updated, extremely clean learning space (and the super fun backyard)! My son is so excited to go to school everyday and see his friends and play and learn...as kids should be!! His reading has increased 10 fold and his love for learning has returned. I could go on and on about all the great things we have experienced through Kim's Homeschool. We will forever be thankful and grateful for her and her school.

Stephanie O'Hare


February 2, 2021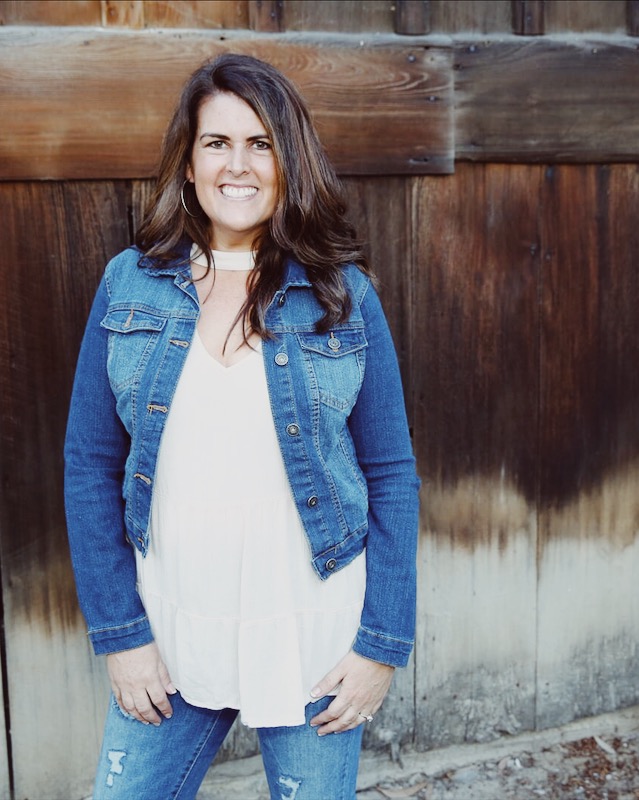 Hi, I'm Kim
I am a wife and a mom to 5 kids ages 8-19. I have lived in Carlsbad for over 30 years and over 20 in my current home in the Rancho Carrillo neighborhood. I am a credentialed teacher,  a family childcare licensee and operate a homeschool/microschool for grades K-2 in my home.
In the past my children have attended the local public schools, where I spent many hours as a volunteer. When covid hit in March of 2020 and the schools closed down my first grader dreaded getting on zoom calls and it was a struggle to get him to focus and engage. I knew this would not work and when the next school year came and schools were still closed I knew I would need to homeschool. At the same time my other son was about to start kinder, an important year for socialization and learning how to be in school. I wanted him to have an experience that was natural without plexiglass or closed playground equipment. I didn't want him to think that's how school is suppose to be.  Already having my childcare license and teaching credential I decided to create my own school not only for my own children, but those in the community looking for something similar.
My eyes have now been opened to the different options we have available to us for educating our children. The students are loving our new school and thriving. They have become like a little family. There are so many benefits to our tiny school, from a short 3 hour day, 1/2 the cost of private, 6:1 ratio, safe environment, quick drop off/pickup, cozier environment, and more that I have decided to keep the school open indefinitely.
You'll find my rates (less than $10 an hour, $475 ($500 starting Fall 2023) tuition a month) affordable. This includes a 3 hour session with all subjects being taught.
I would love to have you join us!